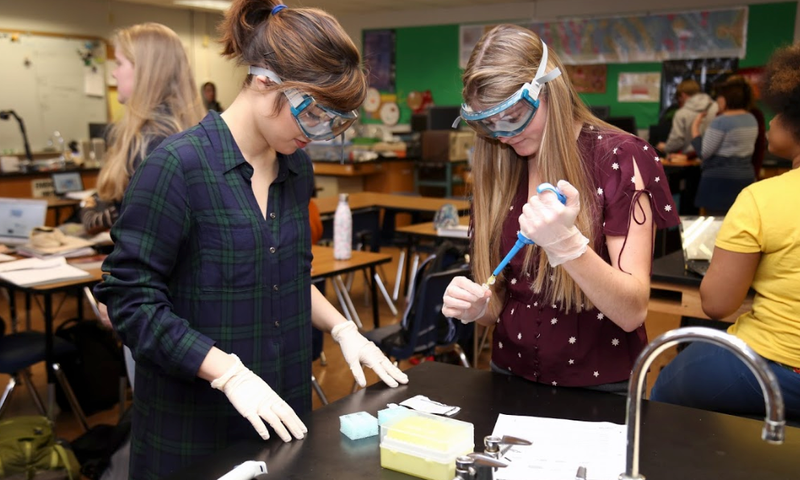 Whitefish Bay Public Education Foundation
Dedicated to Enhancing Education
Dedicated To Educating Whitefish Bay
Founded in 1993, the mission of the Foundation is to enhance the quality of public education in Whitefish Bay through unique and innovative ways. The Foundation provides a vehicle for the parents of students, alumni, Village residents, local businesses, foundations and others to support the Whitefish Bay public schools, which are consistently rated among the best public schools in the state and the nation.


The Foundation raises funds through a variety of sources, including an annual appeal to the community and past supporters of the Foundation, gifts and grants from residents, alumni, local businesses and other foundations, and community activities sponsored by the Foundation, such as Run the Bay, a 5K/10K run/walk held in May in Whitefish Bay, and Bay Balls.


The Foundation supports the schools through a number of programs, including Nuss grants, which are grants to fund teacher requests for new and innovative ways to enhance education, Cindy Nelson Scholarship grants, which fund continuing education to improve the quality of instruction, Harold Rose Scholarships, which provide continuing education support for Whitefish Bay graduates, and grants to fund special projects throughout the year, such as enhancing the science and engineering programs through equipment purchases, funding 21st century learning initiatives, funding 3D printing capabilities for the art department, and supporting the middle school media center transformation project. While Whitefish Bay schools have adequate resources through traditional public funding, in today's public education funding environment there are a variety of desirable approaches to enhance the educational opportunity that will only be funded through private support.

The Foundation would be pleased to discuss ways in which you or your organization could become involved to help enhance the educational experience for our children. They are our most important resource for the future.

And, we are always looking for Village residents that want to make a difference in our community. Serving as a board member of the Foundation is an excellent way to become an important part of maintaining exceptional educational opportunities.